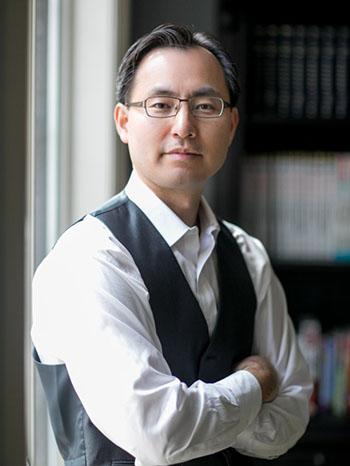 Dr. Cho is a board-certified, fellowship-trained spine surgeon who specializes in the treatment of common and complex spinal disorders and deformities (scoliosis, kyphosis, flatback syndrome, etc.) affecting the cervical, thoracic, and lumbar regions in adult and pediatric patients. He currently services as Chief of Spine Surgery at Mount Sinai West and holds dual appointment as Professor of Adult and Pediatric Spine Surgery in the Leni & Peter W. May Department of Orthopaedic Surgery and the Department of Neurosurgery at the Icahn School of Medicine at Mount Sinai in New York City.
Dr. Cho is a graduate of the University of Virginia where he was inducted into Phi Beta Kappa as a junior and was a Rhodes Scholar finalist. He earned his medical degree from top-ranked Washington University School of Medicine and completed an orthopaedic surgery residency at the Columbia University Medical Center, where he was honored with multiple research grants and awards including the prestigious Frank E. Stinchfield Award. Dr. Cho returned to his alma mater to complete an adult and pediatric spinal surgery fellowship at the world-renowned Barnes-Jewish Hospital/Washington University Medical Center, where he treated some of the most complex spinal diseases and deformities.
Dr. Cho is a strong believer in providing only scientifically proven treatments (evidence-based medicine) to his patients with a touch of personalized care. To that end, his continued research efforts in both basic and clinical science are a reflection of his commitment to improving the quality of spine care for his patients. Dr. Cho has authored over 250 scientific articles and regularly appears at national and international meetings for spine surgeons worldwide.
To learn more about Dr. Cho, please refer to his Curriculum Vitae.